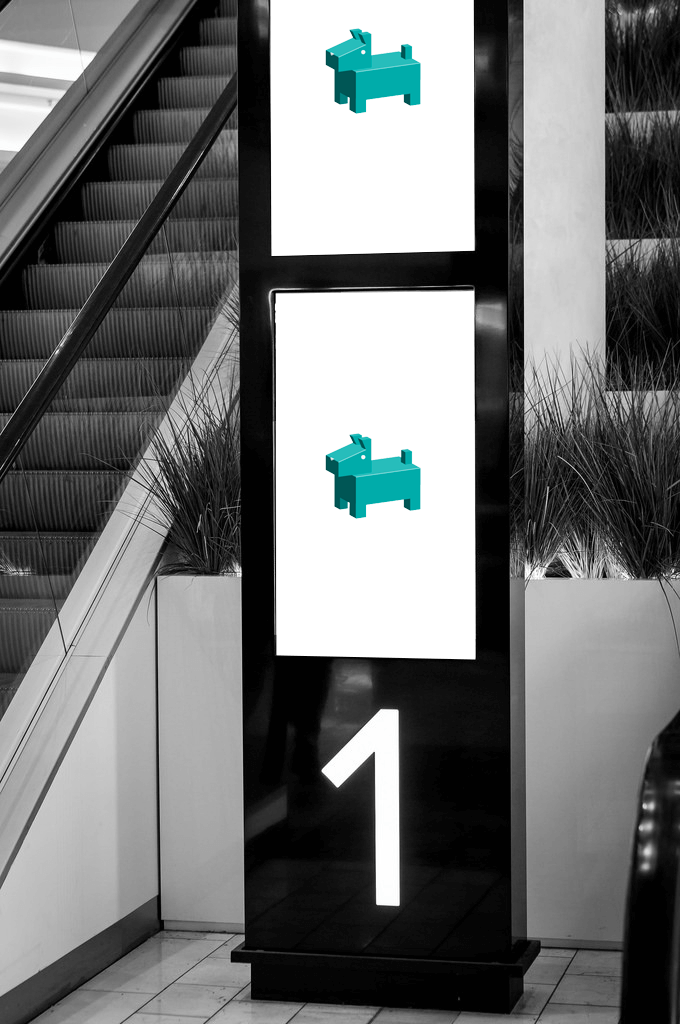 With SlideDog, you can easily create a digital signage solution with only a laptop and a PC/TV screen. The cool thing is that SlideDog does not only let you automate slides; You can put together all kinds of media, such as Prezis, web pages and YouTube clips into a looping presentation. To get started, connect your laptop to the screen you would like to show your looping presentation on and then follow the three steps below:
1. Turn on "Advance Automatically" and "Loop Continuously" in Preferences
Start SlideDog and select "Preferences" from the menu. You can adjust the timing of the automatic slide/file changes by setting the "Advance every X seconds" option.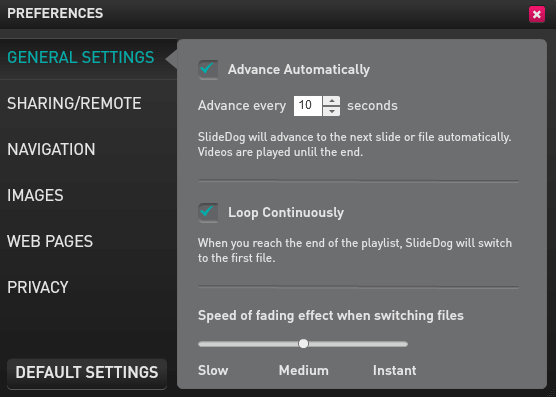 2. Add your presentation files
Add the media you would like to use to the SlideDog playlist. You can use any combination of media in your digital signage presentation. Some file types behave a bit differently when looping mode is activated:
PowerPoint: If the PowerPoint file itself contains custom slide timings, SlideDog will use these instead of the default slide timings set in SlideDog Preferences.
Video: Videos will play to the end of the clip regardless of the slide timings set in SlideDog Preferences.
Prezi: Prezis will advance until the end, with one step every X seconds set in SlideDog Preferences.
Web Page: If you would like your web page to refresh now and then to display updated information (for example a twitter feed), you can install this Chrome plugin.
PDF: Slides will be changed every X seconds set in SlideDog Preferences.
Interactive Elements: You can also use interactive elements such as Polls, Feedback and Chat in your digital signage solution, but remember that the poll is only open as long as the element is showing. It is recommended that you set the auto advance timer to at least 60 seconds so people have time to log in and deliver their answer.
3. Press "Start Show", sit back and enjoy the show
SlideDog will now go though your material slide-by-slide. After a file has finished playing, SlideDog will automatically switch to the next file in your playlist. When the last file in your playlist has finished playing, SlideDog will jump back to the first file.
That's it! We think that SlideDog can be a neat and low cost digital signage solution for trade shows, waiting rooms, conferences etc. We would love to hear more about how you use SlideDog as a digital signage solution in the comments below.