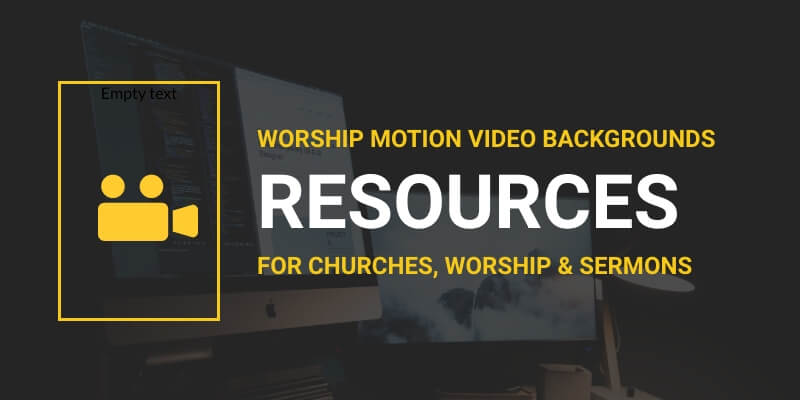 What is church and worship motion multimedia?
Christian organisations are becoming more and more digital and have become really good at integrating multimedia into their events. This guide will help you navigate free and paid services that provide Christian video backgrounds, motion loops, countdowns and clips which can be used for worship, churches, sermons and more.
What separates this multimedia is that it focuses on categories like holidays, announcements, crosses, symbols, Jesus and more. Many of such videos also include suitable texts which can e.g. be used to wish your audience a great holiday with a nice animation running in the background.
These videos are usually used together with presentation software like PowerPoint or SlideDog. Take a look at our other article for a great overview of presentation software for churches and worship.
Please note: There are many sites and services which on the surface looks like they provide free media but in reality they have minimal of free content and you would need to pay for a subscription (sometimes quite expensive) to access the media. We use the term "Free" below when the content is available for Free or "Free Collections" when it's a site that normally require you to pay but they offer a great amount of multimedia for free as well.
What you'll find in this post
Free resources and collections of motion backgrounds and similar for churches and worship services
Paid (usually subscriptions) resources
Guides to how you can add text on top of motion videos in e.g. PowerPoint and Apple Keynote
Free Worship Motion Resources
This sites and services provide free multimedia resources.
Church Media Drop
Church Media Drop provides free media for churches by churches. You can browse media based on categories or by searching. They provide for example packages of 15 motion background and 5 countdown videos. Many of the videos is without text so you can e.g. follow our guide to add text to the video in PowerPoint if you would like a custom text.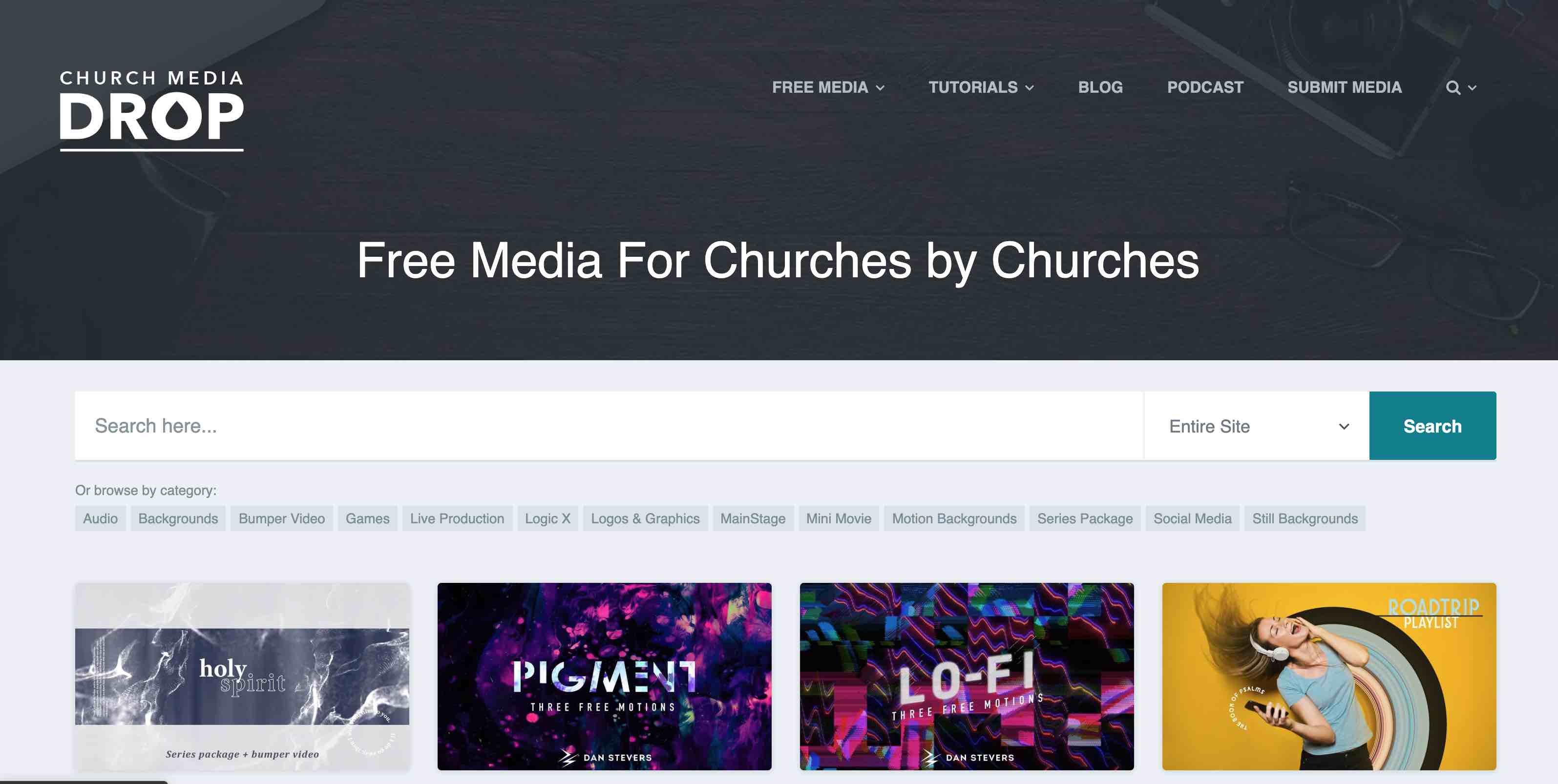 Hillsong
Hillsong Church has a free collection of praise and worship motion graphics which they use at their own church.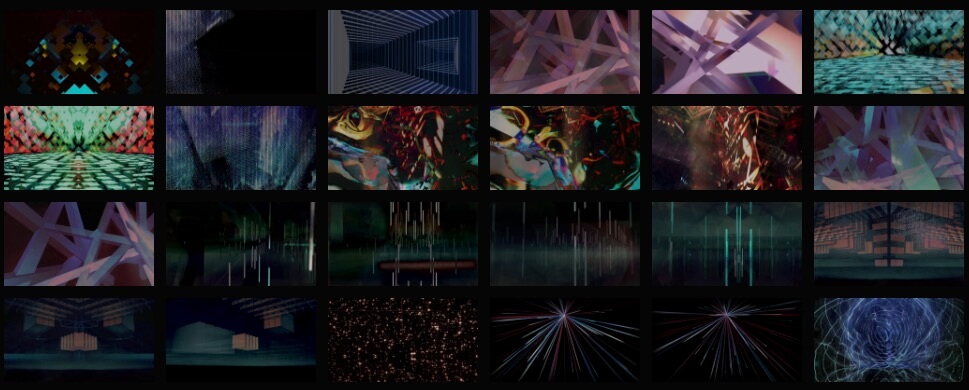 Seeds
Seeds is part of "Church on the Move" and offer a great and high quality multimedia for churches (e.g, worship and sermons). You can find slides featuring holiday, hope and Christian slogans. They even have collection of free motion backgrounds (mostly abstract which you can place custom text over).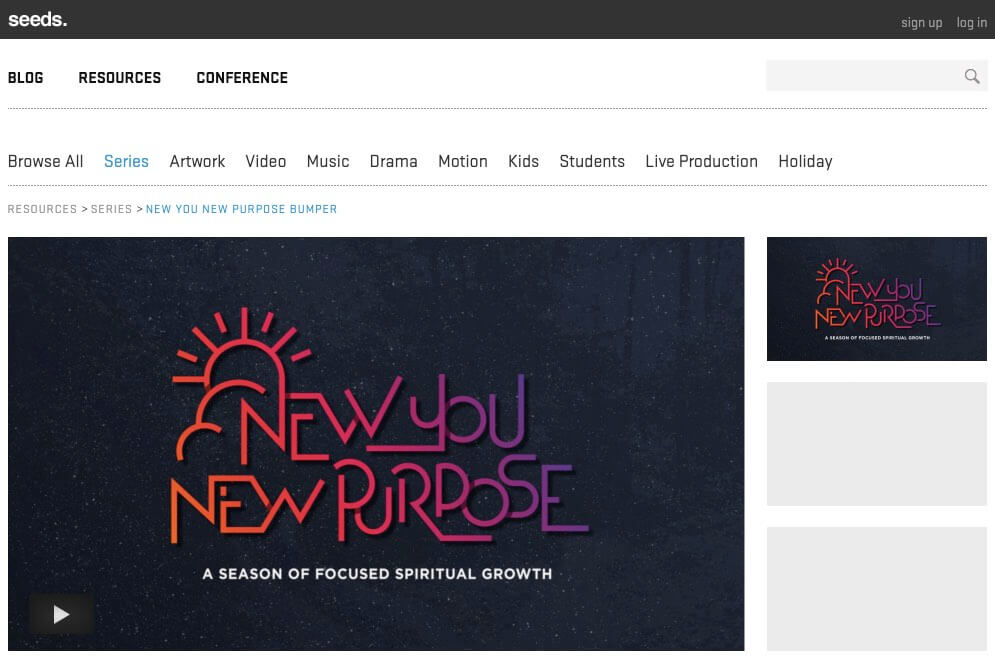 Pexels
Pexels is a free stock videos and photos site. Even though Pexels is not directly targeted towards church motion videos they offer a great library of videos which can be used.
You will need to use their search to find suitable videos. We can suggest searching for e.g., candles, motion, rain, raindrops and similar.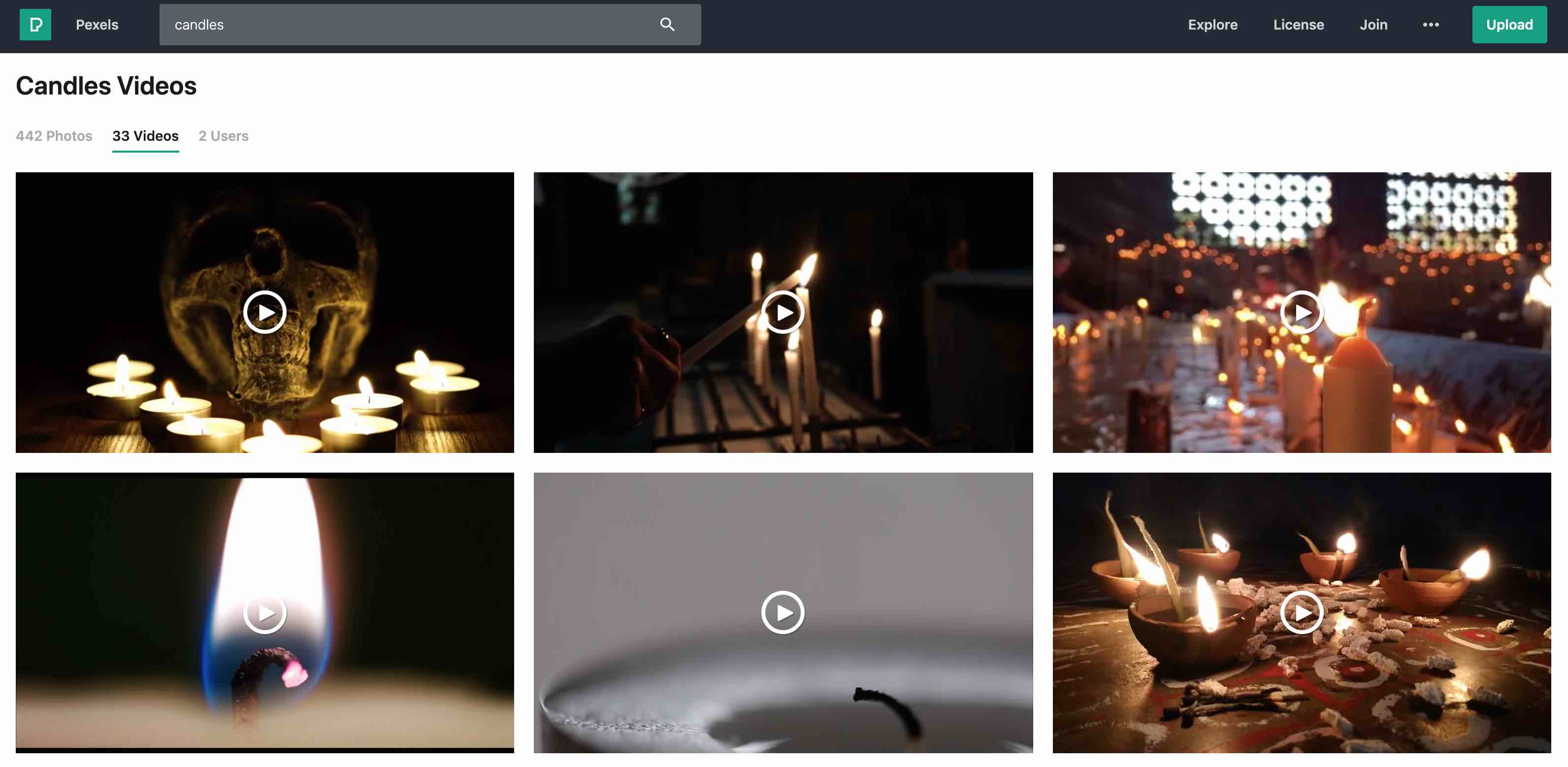 Pixabay
Pixabay is similar to Pexels and offers over 1 million free stock videos and photos.
We recommend that you try to search for the same terms as mentioned in Pexels. Pixabay also offers a large amount of countdown motion videos.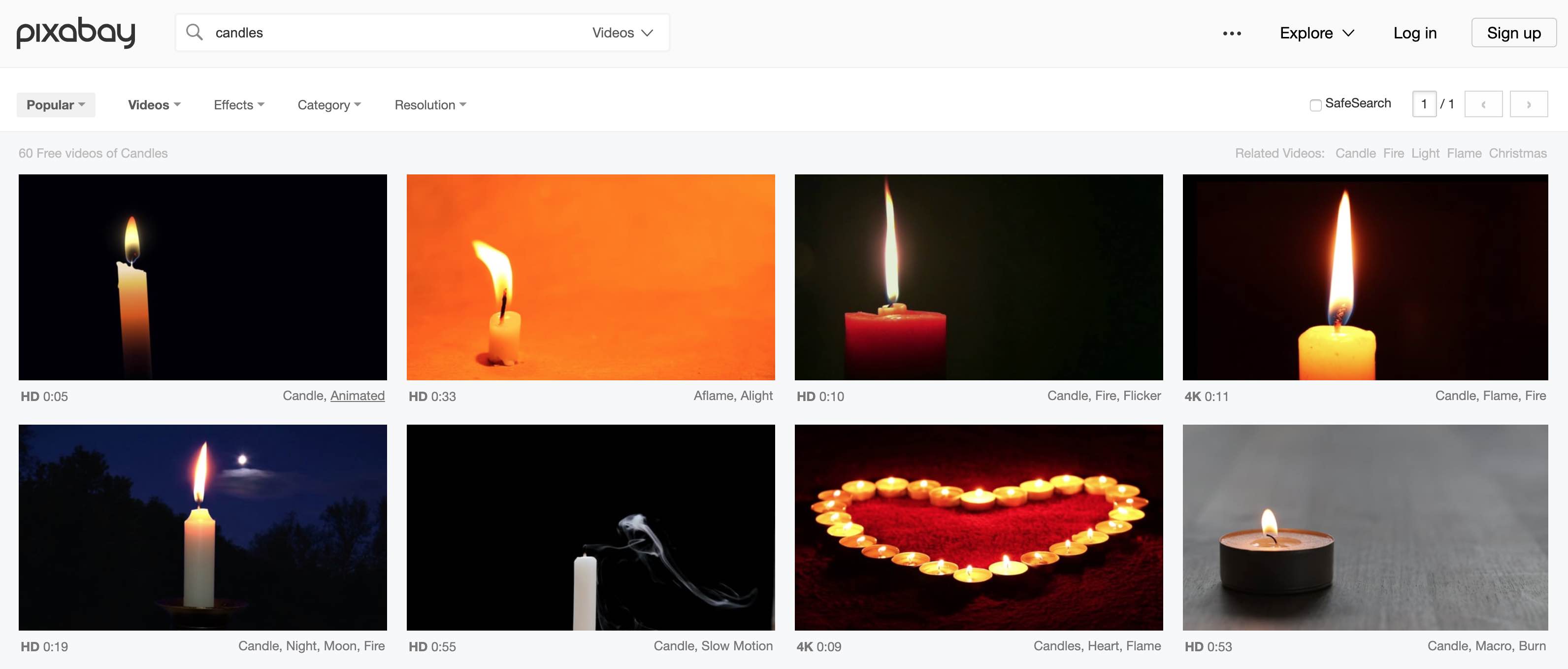 Paid Worship Motion Resources with Free Collections
These sites mainly provide paid church and worship multimedia but also offer free multimedia collections.
ShareFaith – Church Graphics
ShareFaith is probably also known for their software made for churches and worship services. Their library consists of 90,000 church graphics. It's updated weekly with new collections of church graphics and creative church resources.
Free Collection:
ShareFaith requires you to register for a 7-day trial. During this trial you'll get access to sermon PowerPoints, worship backgrounds, motion backgrounds, multi-screen videos, video loops, newsletters, flyers and stock photos.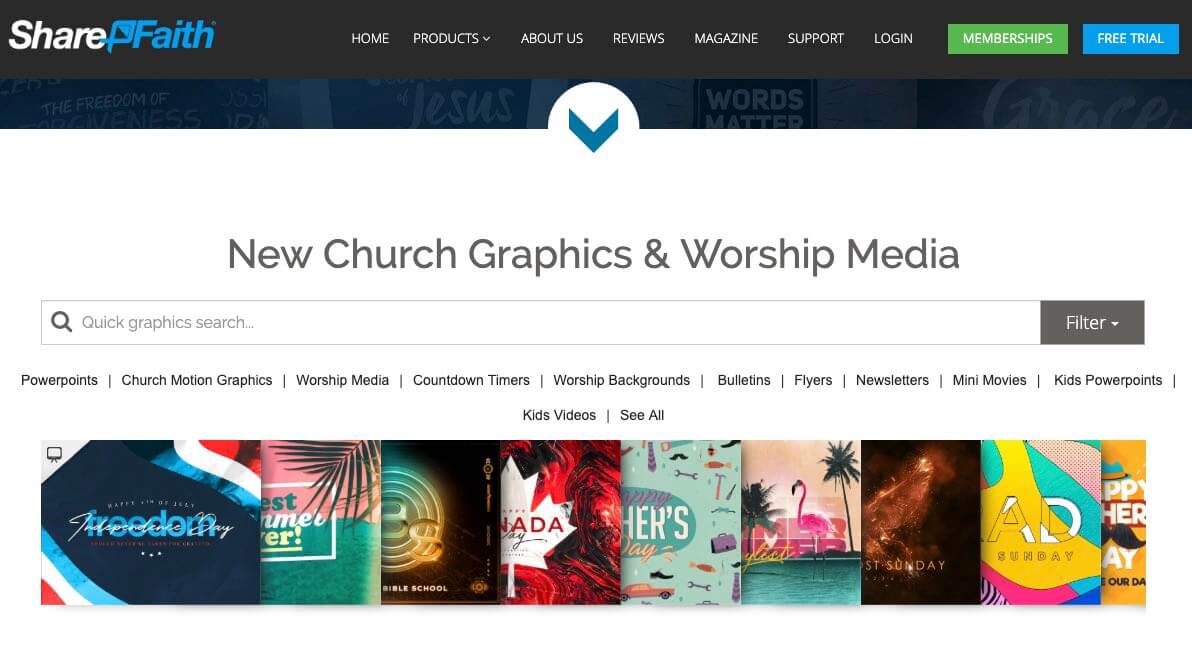 CreationSwap
CreationSwap lets you download beautiful church media assets from artists around the world. You can find content through their search or by browsing the categories. You can easily preview the videos before you choose to buy the media.
Free Collection:
CreationSwap offers a great collection of Free Church Media. This includes Photos, Slides, Mini-Movies, Motion Loops, Banners and more. Please note that you need to register to be able to download the resources.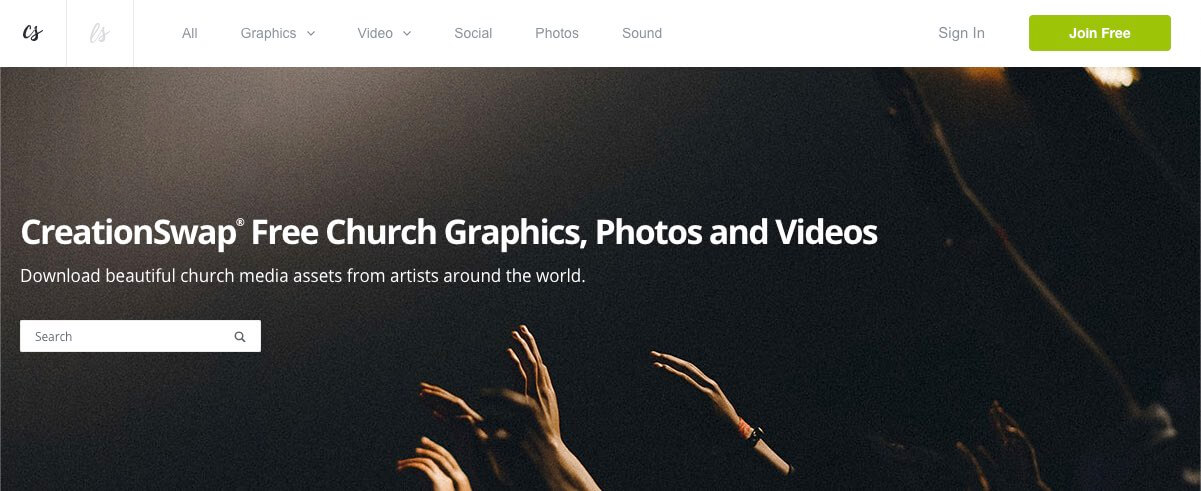 Church Motion Graphics
Church Motion Graphics is a paid services which provides motion backgrounds, slide templates & social graphics for churches. They have a great selection of countdown videos and abstract motion backgrounds for churches.
Free motion graphic:
You can find free stills on their webpage. However, to access their free motion backgrounds you need to subscribe to their newsletter in which they release one free motion background every month.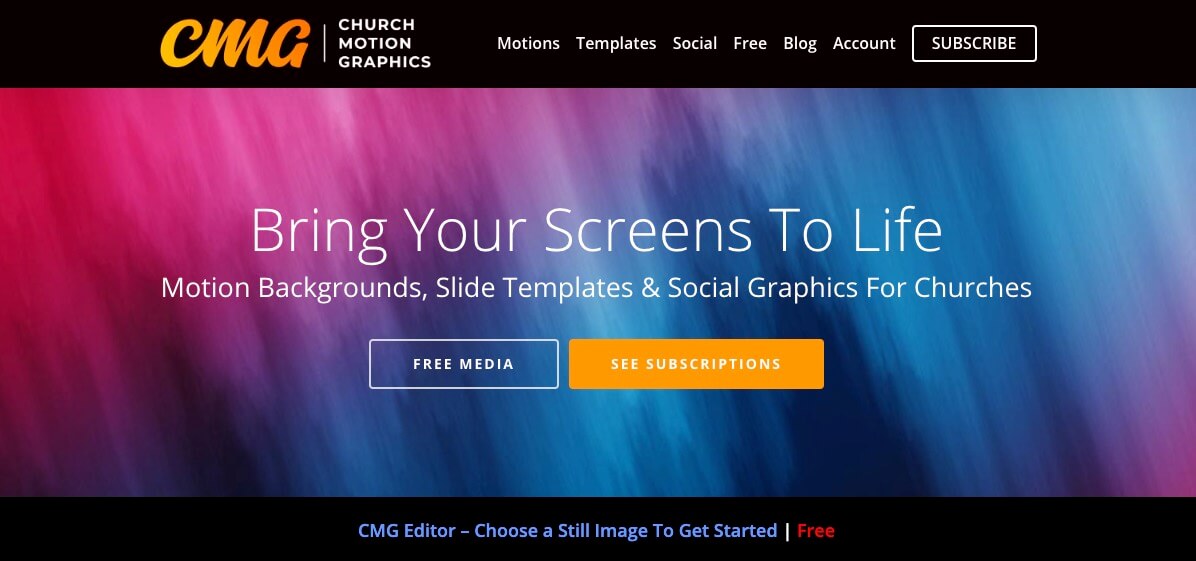 Pixel Preacher
Pixel Preacher provides editable sermon series for your church. Their multimedia includes motion loops, countdowns, social media graphics, screen media and more.
Free Collection:
Pixel Preacher offers a great collection of worship motion loops and other multimedia for free.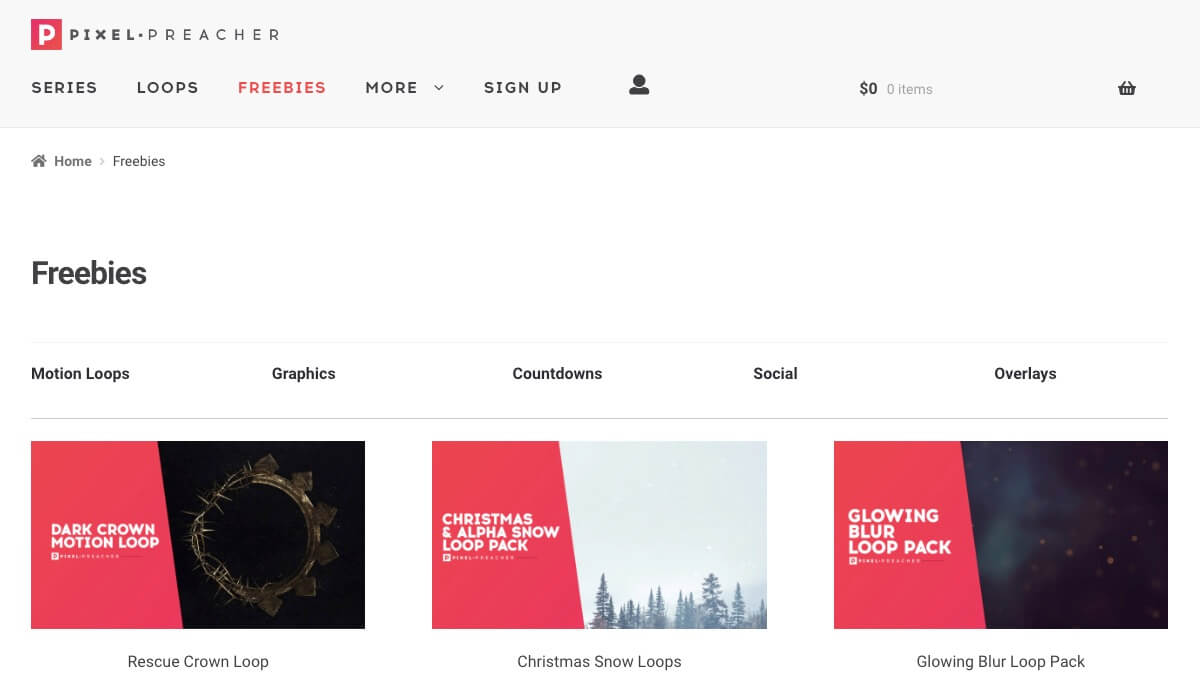 Paid Worship Motion Resources
These sites mainly offers paid church and worship multimedia.
Motion Worship
Motion Worship is especially made for those looking for media for their worship services. They provide more than 1,900 Christian video backgrounds, worship countdowns and church motion loops.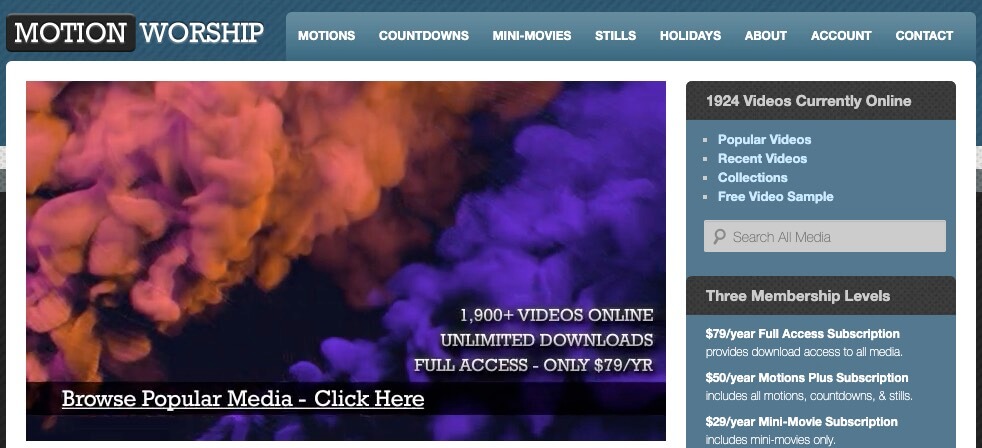 How to add text to videos
Most of the sites above have free motion video backgrounds without any text. This means that you can use them as backgrounds for your text and lift your presentations, sermons or worship services to the next level and give them a fresh look!
You can always use video editing software but this is often time-consuming and you will need to re-do the video if you want to change the text.
How to add text on top of videos in PowerPoint
Another way to add text on top of videos is by doing this in PowerPoint. Using this technique you can even add text-animations on top of the video as well. This technique applies to PowerPoint 2013, 2016, 2019 and PowerPoint for Office 365. You can also follow the guide from Microsoft.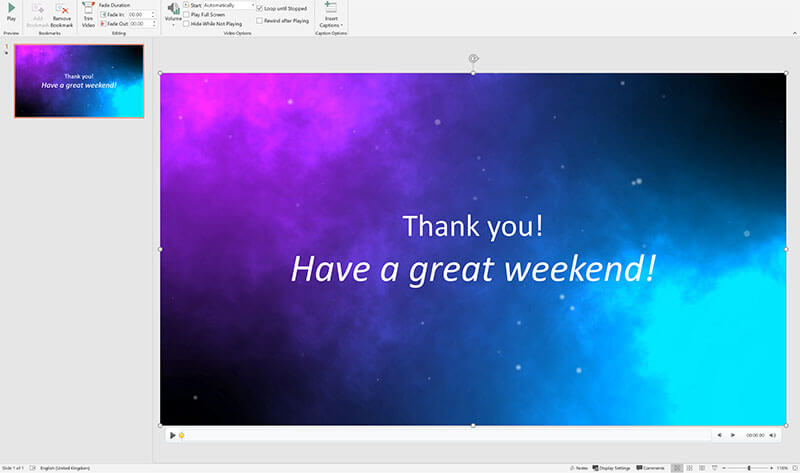 Insert your motion video background to the slide
Drag the video by it's corner so that it covers the whole slide
In the Playback Section make sure: Start: Automatically and Loop until Stopped is selected (Play Full Screen should not be selected)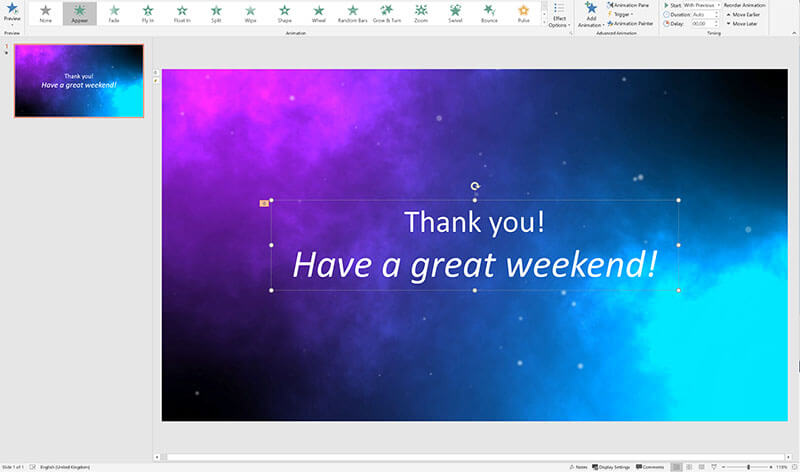 Insert a textbox and style it to fit your slide (Insert tab, Text group and Text Box)
Select the video and make sure the "seeker" of the video is at the beginning. Then click Add Bookmark in the Playback tab.
Select the textbox and in the Animation tab select Appear. Make sure Start: With Previous is selected.
Make sure the textbox is still selected, in the Animation tab select Trigger and select the bookmark you created earlier
The text should now be visible as an overlay on your video in PowerPoint. The videos should also loop in the background as long as the slide is displayed. You can also experiment with different effects and animations if you want.
How to add text on top of videos in Apple Keynote
Adding videos and text overlays in Apple Keynote is luckily really easy! Just follow the steps below.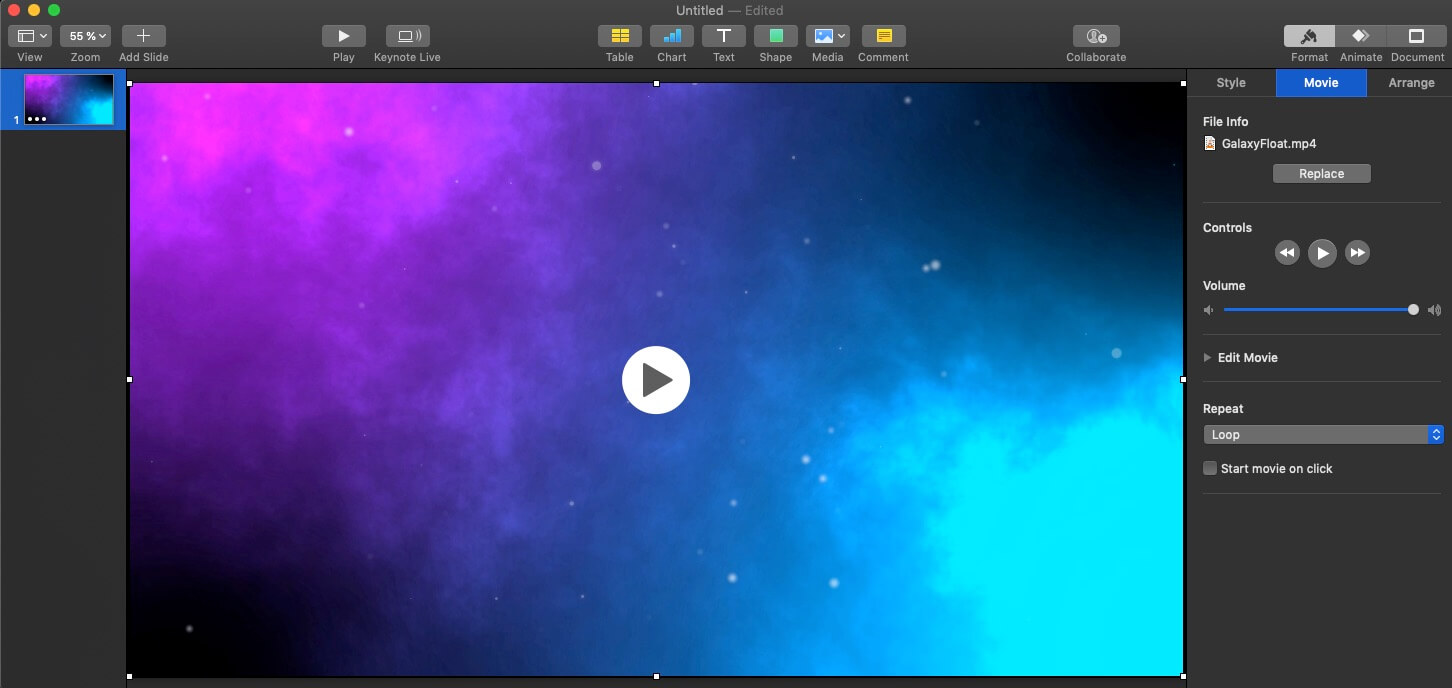 Drag your motion video background to the slide
If the video doesn't fit the whole slide you need to change the aspect ratio. Go to the Document tab and change Slide Size to e.g. Widescreen (if 4:3 doesn't fit).
Drag the video by it's corner so that it covers the whole slide
Click on the video and uncheck "Start movie on click" and select Loop from the Repeat-dropdown.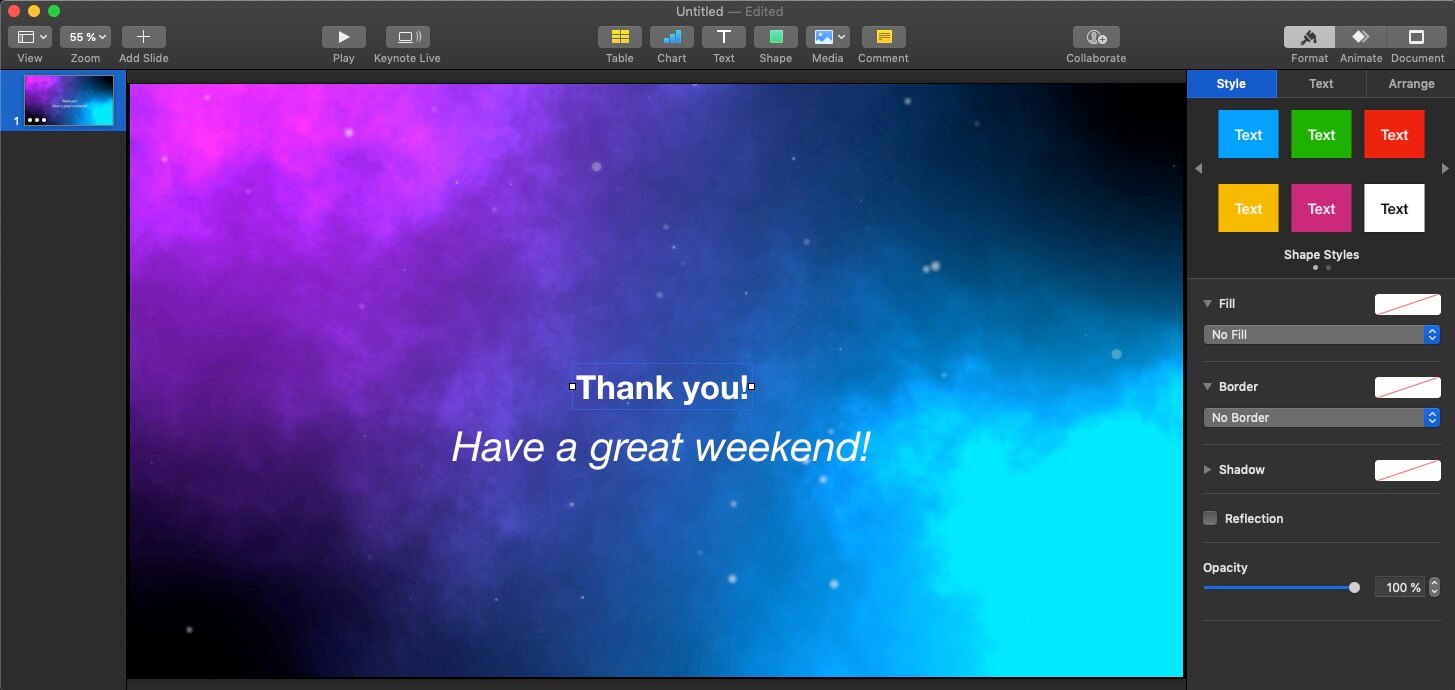 Click on the text-button in the toolbar
Edit the text (e.g. change font and size) or position
Repeat if you need additional text-boxes
Great! You now have an amazing slide with your own text on top of a nice motion video background!