Whether you are presenting for a live audience or in a virtual environment like webinars, there is no doubt you will benefit from increased interaction with your audience.

Here are some of what you can do with SlideDog Remote and Live Sharing:
Share live updates of the presentation slides
Create an instant poll or feedback form in SlideDog and send it to the audience
Prepare polls or feedback forms as part of your presentation playlist
Live chat with the audience or between the participants
Remotely control your presentation, jump between slides, control videos and read presenter notes
At SlideDog we aim to make these features as seamless as the rest of our products. In the past, we offered a Remote (Android) and a Web-app for Live Sharing. We have been working hard this year to redesign and modernize the apps and combine the functionality into one app. We also introduced support for Apple (iOS). Since we now are moving Live Sharing and Remote out of beta, we wanted to give you a short update.
Single point of entry
All Remote and Live Sharing features are available through one website. That means if your channel name is "report2018" you as a presenter and all participants can access it at:

live.slidedog.com/report2018

You can also use the apps for Android or iOS but more importantly, any modern device like tablets, laptops, and phones can access the same features as well.
A quick glance at the new chat functionality
Users chose a nickname and can join the conversation immediately. As a presenter, you can clear the whole chat history and respond to messages.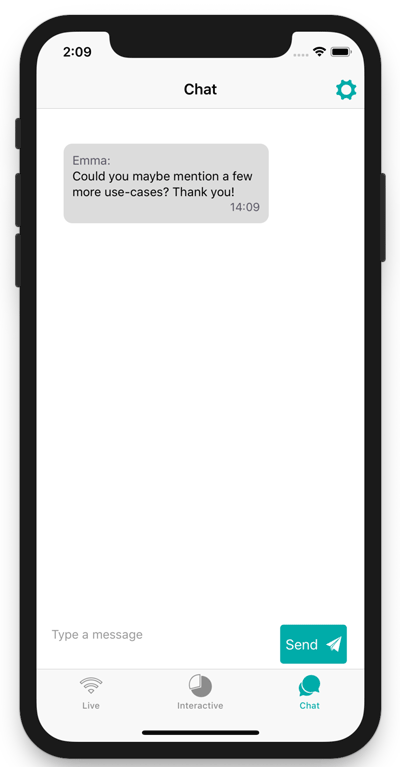 Interacting with your audience has never been easier
Add Feedback to your playlist with your own or standard questions and send it to the audience simply by pressing a button.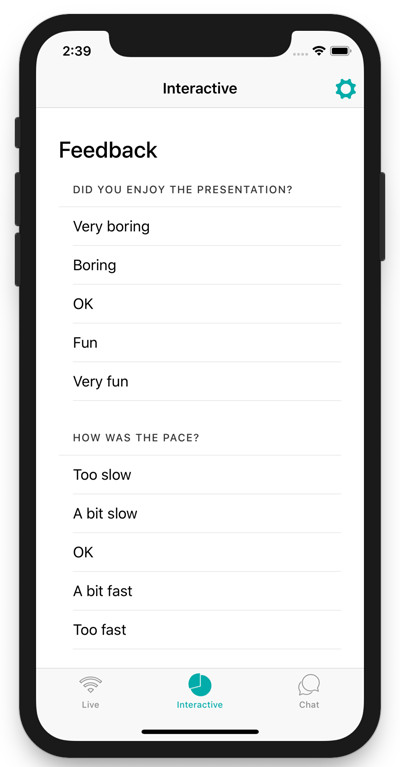 Do you want to try out the new features?
1. If you don't have SlideDog already installed, please do so first: Download SlideDog
Users running the Free version of SlideDog are limited to testing the functionality for 15 minutes. If you are not a Pro user and consider buying a Pro License you can see all the benefits at SlideDog Pricing.
2. Get the Remote & Live Sharing Apps:

3. Enable the Remote and Live Sharing in the SlideDog application by clicking the "toggles" in the top-right corner.
4. Point your web browser or app to the URL or name of your channel and join the presentation!
What do you think about the new Remote and Live Sharing? Let us know by leaving a comment below!